Build the best product possible
Listen to users. Improve features and create the best experience.
Understand your users
Gather feedback everywhere

Don't wait for users to create a support ticket. Instead, make it easy for them to notify you of any issues from any place on your website. Ask for feedback and take advantage of its value.

Decide what is worth working on

Prioritize features and functionalities based on user feedback. You can quickly identify which pages need improvement by providing feedback scores on every page of your site.

Survey your users

Create surveys to understand your users and their needs. With our super simple survey maker, it's just a matter of minutes to create a survey and start collecting feedback.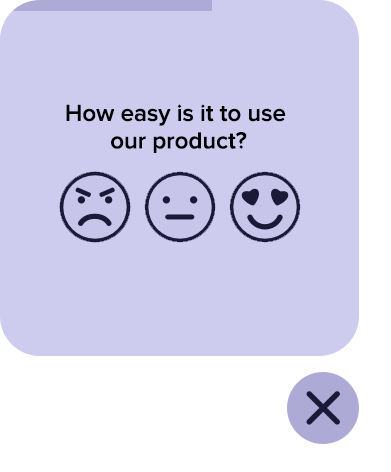 Elevate Product Experience
Enhance Product Retention

Create an environment that will handle unhappy users and keep them using your product.

Understand your users

Ask users and take advantage of valuable feedback.

Build a product with the user in mind

Create features & functionalities with user needs in mind.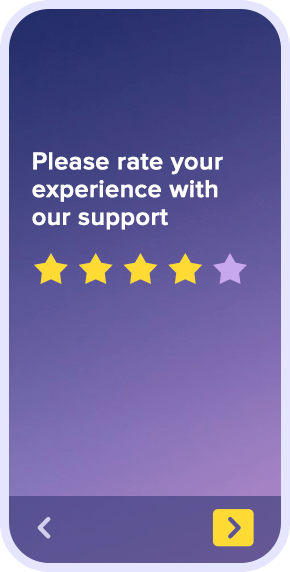 100+ apps integrations
Connect tools that you are using, Responsly easily integrates with multiple apps.

62% of our surveys are opened on mobile devices. Responsly forms are well optimized for phones and tablets.

Responsly get 2x more answers than other popular tools on the market.

Responsly service get an average satisfaction score of 98%
Enterprise grade security
GDPR compliant

We're complaiant with General Data Protection Regulation (GDPR) that businesses in Europe must comply with when processing personal data.

CCPA compliant

USA state of California intruduces California Consumer Privacy Act (CCPA) that defines how to handle users' personal data.

SSL & 2-Factor Authentication

All connections are protected by TLS 1.2 and AES with a 256-bit key. Enable 2-Factor Authentication for even better security.

Permissions

Set permissions for your team members to access only specific resources and specific data that you are collecting.