Customer Satisfaction Survey Template
Get to know your customers better by measuring their satisfaction with your products or services. A ready-made customer satisfaction survey template will allow you to collect valuable information quickly and efficiently.
Try it out
Use a carefully crafted customer satisfaction survey template to get to know your customer better
Increase your competitive advantage by getting to know your customers better. A customer satisfaction survey will help you better understand the mood of your customers - what they like and what they don't. With this information, you can effectively increase the Net Promoter Score (NPS) and thus develop better business.
When is the best time to conduct a customer satisfaction survey?
The sooner you ask a customer for their opinion, the better. If you do it too late, the customer may no longer remember the purchase or other interaction with your business. When submitting a product survey, be careful that the customer has already received the product.
However, in any products, we want the customer to have time to learn about it and use it, so it is worth waiting some time before sending the customer satisfaction survey.
What questions are best to ask in the Customer Satisfaction Survey
You have to be on top of your customer service—always. But to start improving, you need to know where to begin.
Send out a customer satisfaction survey to see where you stand with your CSAT. Turn detractors into your biggest fans by showing them that you can do better—but don't forget to reward your brand's fan club too.
Use these top customer satisfaction survey questions to determine what your customers are really thinking:
How often do you use our product?
What do you use us for the most?
What's your favorite thing about our service?
If you could change one thing, what would it be?
How likely are you to recommend us to a friend?
What should we do next to make you smile?
Was there anything that nearly stopped you signing up?
If our product disappeared tomorrow—how would you feel?
How easy was it to use/buy our product?
Do you have any other comments to add?
Examples of undefined questions
Here are examples of questions most commonly used in Customer Satisfaction Survey Template. When using our template, you can edit and adjust all the questions.
Which of our products have you recently purchased?
Which was the main factor of the purchase ____ ?
How often do you drink ____ ?
What is your overall rating ____ ?
What is the taste of the purchased coffee?
How is your satisfaction with your purchase ____ ?
What is the chance that you will purchase this product in the future?
How did you place an order on ____ ?
How would you rate the speed of handling your purchase?
How do you rate the quality of service?
What is your overall rating of our customer service?
How do you rate our offer?
Who do you think is our biggest competition?
Would you recommend our products to your friends?
This is the last question can you give the reason for your choice in the previous question? ____
Try this template
62% of our surveys are opened on mobile devices. Responsly forms are well optimized for phones and tablets.

Responsly get 2x more answers than other popular tools on the market.

Responsly service get an average satisfaction score of 98%
Related Product templates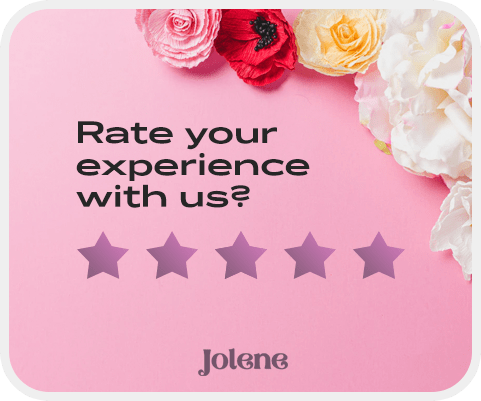 Customize template for your needs
Modify or add questions

You can modify every question, delete or add more; there are 24 types of questions with options to select.

Add your branding

Make it looks like it's your own. Add branding of your organization and modify the theme to match the graphic standards of your brand.

Connect with your apps

Easily connect Responsly to apps that you're using. Use ready integrations to move data from Responsly to your apps automatically.
100+ apps integrations
Connect tools that you are using, Responsly easily integrates with multiple apps.