Exit Interview Survey Template
Exit interview surveys help the company improve working conditions, retain existing employees and identify problem areas within the organisation.
Try it out
Enter the centralized Exit Interview process
An exit interview with the departing employee is the last opportunity to ask him what he liked about the job, his observations about the processes and communication in the company, and the terms of employment. What can you work on to improve your business and increase employee satisfaction? The answers obtained during the exit interview will be a valuable guide.
What should be included in an exit survey?
Include positive elements of your experience at the organization — what you liked and appreciated most about the job, your team, and the organization. Just as individuals need to hear positive feedback to know what they should continue doing, so do organizations.
What is the exit interview procedure?
The Exit Interview study should be conducted after the employee's employee decides. We do the same with employees who are made redundant. The survey can be personal or anonymous. Depending on the information we want to obtain. It is worth noting that anonymous research allows obtaining information that is difficult to obtain in a direct interview.
Examples of undefined questions
Here are examples of questions most commonly used in Exit Interview Survey Template. When using our template, you can edit and adjust all the questions.
What department did you work in?
When did you start working with us?
Your last day of work is ...
What are the main reasons for your departure?
Choose how much you want
Evaluate your experience of working with us
1 - Definitely not
5 - Absolutely
I had the chance to use my full potential
It was clear what was expected of me
I have received enough training and support
I had enough support to carry out my duties
My job was interesting and exciting
Good work has always been noticed and appreciated
I had a chance for a professional promotion
Working with my team was right
The collaboration with the other teams was right
I was able to achieve what I wanted with my work in the company
Overall, I am satisfied with the work in the company
We are very sorry that you are not satisfied with your work with us, can you describe the reasons for this?
This information is very important to us in order to improve the working conditions with us in the future
Do you have any other comments about working with us that you want to share?
Evaluation of colleagues
My supervisor has good management skills
My supervisor listened to my opinion and used it when taking action
My supervisor had the right technical knowledge
Overall assessment by my supervisor
My colleagues had the appropriate technical skills
Overall assessment of my relations with colleagues
Assessment of remuneration and benefits
Starting salary
Final salary
Leave policy
Sick leave policy
Do you have any comments on the remuneration and benefits policy?
Would you recommend working with us to people you know?
Great, what would you say when recommending a job with us?
We are very sorry, what is the reason for this?
Try this template
62% of our surveys are opened on mobile devices. Responsly forms are well optimized for phones and tablets.

Responsly get 2x more answers than other popular tools on the market.

Responsly service get an average satisfaction score of 98%
Related Human Resources templates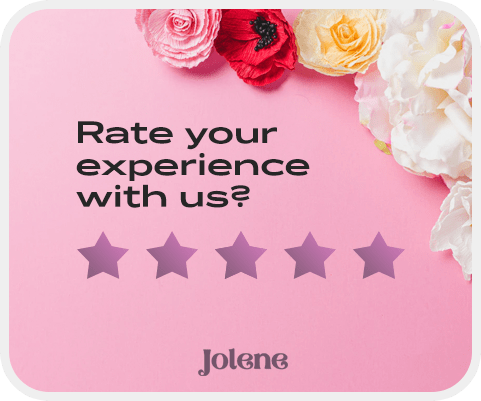 Customize template for your needs
Modify or add questions

You can modify every question, delete or add more; there are 24 types of questions with options to select.

Add your branding

Make it looks like it's your own. Add branding of your organization and modify the theme to match the graphic standards of your brand.

Connect with your apps

Easily connect Responsly to apps that you're using. Use ready integrations to move data from Responsly to your apps automatically.
100+ apps integrations
Connect tools that you are using, Responsly easily integrates with multiple apps.