Hotel Feedback Survey Template
Shape hotel experiences with your feedback!
Try it out
Enhancing Guest Experiences!
The Hotel Feedback Survey is important for enhancing guest experiences. By providing feedback on services, facilities, cleanliness, and staff, guests play a crucial role in improving hospitality. Their insights help hotel management identify areas of strength and areas that need improvement. This survey empowers guests to actively contribute to shaping the quality of hotel experiences, ensuring that future guests receive exceptional service, comfort, and satisfaction. Together, we can enhance the hospitality industry and create memorable stays for all.
What are some key areas to cover in a hotel feedback survey?
The check-in and check-out process is a crucial aspect of the guest experience. In our hotel feedback survey template, we seek to evaluate the efficiency and friendliness of these procedures. By asking about wait times, staff interactions, and the clarity of instructions provided, we can gain insights into areas that require improvement. A seamless and welcoming check-in process sets the tone for the entire stay, while a smooth check-out ensures guests leave with a positive impression. Through guest feedback, we can identify any bottlenecks, communication gaps, or opportunities for enhancing the overall check-in and check-out experience. This allows us to make necessary adjustments and ensure that our guests feel valued and well-cared for from the moment they arrive to the moment they depart.
When should I send a hotel feedback survey?
When it comes to sending a hotel feedback survey, timing is crucial for gathering accurate and meaningful feedback. It is generally recommended to send the survey shortly after the guest's departure. For short stays or business travelers, sending the survey within 24 hours ensures the experience is fresh in their minds. This timeframe increases the likelihood of receiving prompt and detailed feedback. For longer stays or leisure travelers, extending the timeframe to 1-2 weeks allows them to settle back into their routine before providing feedback. This balance ensures that the experience is still recent enough for guests to recall specific details while providing them with enough time to reflect on their overall experience. Additionally, for events like conferences or weddings, sending event-specific surveys shortly after the event concludes captures the attendee's experience while it is still vivid. By strategically timing the survey, hotels can maximize response rates, receive more accurate feedback, and make improvements based on timely insights.
Examples of undefined questions
Here are examples of questions most commonly used in Hotel Feedback Survey Template. When using our template, you can edit and adjust all the questions.
Overall, how would you rate your stay at our hotel?
How likely are you to recommend our hotel to others?
What was the purpose of your stay?
Please rank the following aspects of your stay, with 1 being the most important and 5 being the least important.
What did you like most about your stay?
Try this template
62% of our surveys are opened on mobile devices. Responsly forms are well optimized for phones and tablets.

Responsly get 2x more answers than other popular tools on the market.

Responsly service get an average satisfaction score of 98%
Related Customer Experience templates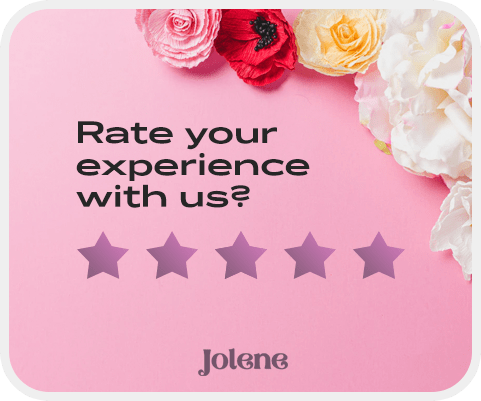 Customize template for your needs
Modify or add questions

You can modify every question, delete or add more; there are 24 types of questions with options to select.

Add your branding

Make it looks like it's your own. Add branding of your organization and modify the theme to match the graphic standards of your brand.

Connect with your apps

Easily connect Responsly to apps that you're using. Use ready integrations to move data from Responsly to your apps automatically.
100+ apps integrations
Connect tools that you are using, Responsly easily integrates with multiple apps.