Net Promoter Score Survey Template
Get to know your customers with one simple question.
Try it out
What is a Net Promoter Score?
The survey consists of two questions. The first is a choice on a scale of 0-10, the second is an open-ended follow-up question. Such a survey allows for the collection of the grade and the reason for selecting such grade. The NPS survey allows you to get a lot of information about your customers. The question is, for example: Would you recommend our services to your friends? The answer is on a scale from 0 to 10. Where 0 means 'I would definitely not recommend' and 10 means 'I would definitely recommend'. The Net Promoter Score is calculated based on the answers to the above question and ranges from -100 to 100. Its value predicts the probability of a return or further recommendation of a product or service by the customer.
What does Net Promoter Score (NPS) Survey stand for?
Net Promoter Score lets you quickly understand what your audience thinks (and, likely, says) about your brand.
The NPS survey asks a simple question on a 0-10 scale. Anyone who answers between 0 and 6 (aka detractors) is considered a source of bad PR, while respondents who provide a score of 9 or 10 (promoters) would likely recommend your brand in a heartbeat.
Net Promoter Score calculation is straightforward– you subtract the percentage of detractors from promoters. Over time, you make sure detractors stay an insignificant minority, and promoters are the mainstream voice of the customer.
Should I ask additional questions?
Sometimes, apart from the Net Promoter Score (NPS) survey result in itself, you'll also want to uncover the "why" behind specific responses. With Survicate Net Promoter Score (NPS) survey templates, you can automatically ask follow-up questions, depending on the answer to the first question.
Examples of undefined questions
Here are examples of questions most commonly used in Net Promoter Score Survey Template. When using our template, you can edit and adjust all the questions.
How likely are you to recommend our business to a friends?
Could you please share with us where the rating ____ came from?
Try this template
62% of our surveys are opened on mobile devices. Responsly forms are well optimized for phones and tablets.

Responsly get 2x more answers than other popular tools on the market.

Responsly service get an average satisfaction score of 98%
Related Product templates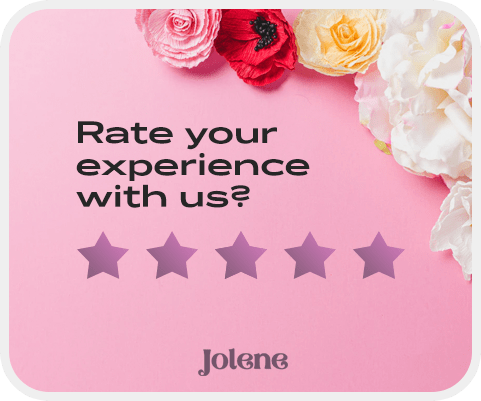 Customize template for your needs
Modify or add questions

You can modify every question, delete or add more; there are 24 types of questions with options to select.

Add your branding

Make it looks like it's your own. Add branding of your organization and modify the theme to match the graphic standards of your brand.

Connect with your apps

Easily connect Responsly to apps that you're using. Use ready integrations to move data from Responsly to your apps automatically.
100+ apps integrations
Connect tools that you are using, Responsly easily integrates with multiple apps.