Online Order Form Template
Get Your Order in Quickly and Easily
Try it out
Why Online Order Forms are Important
Online Order Forms are crucial for businesses looking to efficiently manage and process orders. With an online form, customers can easily select products, quantity, and payment method, while businesses can quickly process and fulfill orders. Our Online Order Form Template is designed to make the process as seamless as possible, providing a streamlined and customizable form to fit your business's unique needs.
What are the benefits of using an online order form for my business?
Using an online order form for your business can provide several benefits, including streamlining the ordering process, reducing errors and mistakes, and increasing customer satisfaction. Online order forms can also help businesses collect and organize customer data, which can be used for future marketing and sales efforts.
How should I design my online order form for the best user experience?
To design an effective online order form, you should make sure it is user-friendly, visually appealing, and easy to navigate. Use clear and concise language, and make sure the form is organized logically. Incorporating features like auto-fill and drop-down menus can also help improve the user experience and reduce errors.
How can I ensure the security of customer information collected through my online order form?
To ensure the security of customer information collected through your online order form, it is important to use secure payment processing tools and to implement appropriate security measures such as encryption and firewalls. Additionally, it is important to be transparent with customers about how their data will be used and to obtain their consent for any marketing or promotional activities. Regularly updating and maintaining your security measures can also help protect against potential data breaches.
Examples of undefined questions
Here are examples of questions most commonly used in Online Order Form Template. When using our template, you can edit and adjust all the questions.
Your shipping details (full name, full adress, phone number, e-mail adress)
Which product(s) are you interested in ordering?
How many units of each product would you like to order?
What payment method would you like to use?
What is your preferred delivery method?
On a scale of 1 to 5, how satisfied are you with your shopping experience
Would you recommend our products to a friend or colleague?
Is there anything else you would like us to know about your order?
Try this template
62% of our surveys are opened on mobile devices. Responsly forms are well optimized for phones and tablets.

Responsly get 2x more answers than other popular tools on the market.

Responsly service get an average satisfaction score of 98%
Related E-commerce templates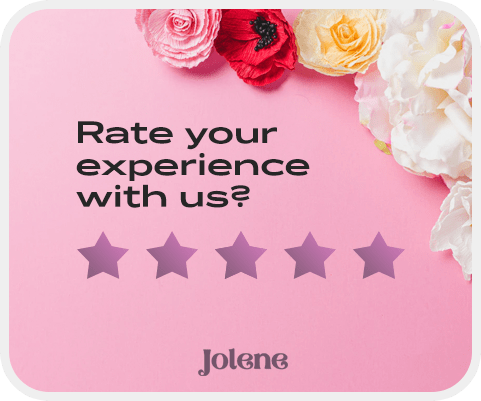 Customize template for your needs
Modify or add questions

You can modify every question, delete or add more; there are 24 types of questions with options to select.

Add your branding

Make it looks like it's your own. Add branding of your organization and modify the theme to match the graphic standards of your brand.

Connect with your apps

Easily connect Responsly to apps that you're using. Use ready integrations to move data from Responsly to your apps automatically.
100+ apps integrations
Connect tools that you are using, Responsly easily integrates with multiple apps.