Student Feedback Survey Template
Empower students to share their feedback with our survey!
Try it out
Improving Educational Experience and Student Satisfaction
The Student Feedback Survey is important for improving the educational experience and enhancing student satisfaction. By gathering feedback on curriculum, teaching methods, resources, and overall support, educational institutions can make informed decisions to address student needs. The survey empowers students to voice their opinions, ensuring their voices are heard in shaping the learning environment. With the insights gained, institutions can enhance teaching methodologies, curriculum relevance, and student services, fostering a positive and engaging educational experience. The Student Feedback Survey plays a crucial role in continuous improvement, making education more student-centric and impactful.
What are the benefits of conducting a Student Feedback Survey?
The benefits of conducting a Student Feedback Survey are numerous. Firstly, it provides valuable feedback to educators about their teaching methodologies, course content, and overall classroom environment. This feedback helps educators to improve their teaching methods, making the learning experience better for students. Secondly, it encourages students to participate in the educational process actively, which leads to better academic performance. Lastly, it helps to build a sense of community between students and educators by providing a platform for constructive feedback.
How can the Student Feedback Survey be administered?
The Student Feedback Survey can be administered online or in print. The online survey can be created using various survey tools, and the print version can be distributed to students in the classroom. The online survey has the advantage of being more accessible to students, as they can fill it out from anywhere, while the print survey can ensure that all students participate in the survey.
What can be included in a Student Feedback Survey?
A Student Feedback Survey should include questions that cover various aspects of the educational experience, such as the effectiveness of the teacher, the clarity of course content, and the quality of classroom resources. Additionally, the survey can include questions about the classroom environment, such as the level of student engagement and overall satisfaction with the course. It is essential to ensure that the questions are clear and concise and that the survey is designed in a way that encourages students to provide honest and constructive feedback.
Examples of undefined questions
Here are examples of questions most commonly used in Student Feedback Survey Template. When using our template, you can edit and adjust all the questions.
On a scale of 1 to 5, how satisfied are you with the quality of teaching?
What is your favorite thing about our school?
How likely are you to recommend our school to a friend or colleague?
Which extracurricular activities are you currently participating in?
Rank the following subjects based on your interest level (1 - lowest, 5 - highest):
When did you join our school?
What is your contact phone number?
How many hours do you spend studying per week?
What is your email address?
Try this template
62% of our surveys are opened on mobile devices. Responsly forms are well optimized for phones and tablets.

Responsly get 2x more answers than other popular tools on the market.

Responsly service get an average satisfaction score of 98%
Related Education templates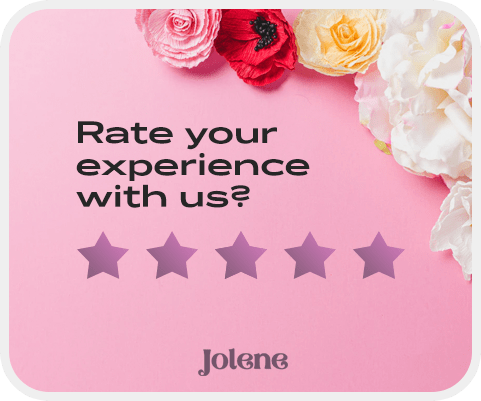 Customize template for your needs
Modify or add questions

You can modify every question, delete or add more; there are 24 types of questions with options to select.

Add your branding

Make it looks like it's your own. Add branding of your organization and modify the theme to match the graphic standards of your brand.

Connect with your apps

Easily connect Responsly to apps that you're using. Use ready integrations to move data from Responsly to your apps automatically.
100+ apps integrations
Connect tools that you are using, Responsly easily integrates with multiple apps.