360 Degree Employee Feedback Form Template
Learn about one of the best methods of employee evaluation. Speed up the assessment process with easy-to-use online surveys.
Try it out
What is a 360 Degree Review survey?
360 degree review surveys are among the best ways to get clear, constructive employee feedback that tells you how your team is doing. Multiple sources of feedback give a 3D view of an employee to understand their personal development gaps better.
What questions should be asked?
There's no one-size-fits-all approach to the questions that should be asked within 360 degree feedback questions. You should consider crucial behaviors, skills, or traits essential to your teams and company and devise questions relating to these. Questions typically fall into these categories: Management & leadership capabilities Communication & interpersonal skills Creativity Team working & collaborative skills Alignment with business strategy/goals/vision.
Questions typically fall into these categories: Management & leadership capabilities Communication & interpersonal skills Creativity Team working & collaborative skills Alignment with business strategy/goals/vision.
Sample questions:
360-degree self-awareness questions:
Does the employee stay calm during stressful situations?

Are honesty and ethics essential to this employee?

Does the employee behave professionally in the workplace?
360-degree results orientation questions:
Is the employee mainly customer-oriented?

Can the employee solve the problem on his own?

Does the employee use his working time wisely?
360-degree teamwork questions:
Does the employee communicate effectively in the team?

Has anyone on the team complained about the performance of the assessed employee?

Does the employee provide feedback on the current activities in the team?
Questions on employee motivation in a 360-degree assessment:
Is the employee motivated by the tasks assigned to him?

Does the employee show signs of satisfaction with the success of the organization?

Does the employee hinder the performance of tasks in the company?
360-degree leadership questions:
Does the employee have leadership qualities?

Does the employee have problem-solving skills in the team?

Does the employee create a positive working environment for others?
360 feedback Google Form template vs Responsly?
Popular Google Forms are a good entry solution for gathering data, but in a short while, you will find that there are a lot of limitations. With limitations comes the user experience of filling out the form. It's a classic form. Not designed for wide mobile device usage. Changing the form's look is also a limitation that makes it hard to integrate with corporate visual standards.
What to do with 360 review answers?
Understanding 360 feedback review process is essential for helping leaders identify their strengths and development needs and for improving their self-awareness around critical leadership competencies. Results also tell leaders what they need to do to improve and take their leadership skills to the next level.
Responses must be provided as an average from each respondent rather than displaying any individual answers to keep the process anonymous and avoid any potential damage to relationships

The feedback should be given to the recipient by someone trained in how to correctly and objectively give feedback

The differences between what the employee rated themselves and what the respondents answered should be highlighted to the recipient

Feedback can be a lot of information to take in at once, so it can be helpful to provide a one-page summary as an overview and a more detailed report for deeper analysis

For the summary, include key strengths, development areas, and any perception gaps between what the employee responded against what those around them think

In the more detailed report, greater insight should be provided into how each feedback group has responded, this will act as the guide for the creation of the performance development plan

Following the feedback, set up follow up meetings to discuss goals and progress
What is the 360 feedback format?
The 360-degree feedback format typically includes:
Introduction: A brief overview that explains the purpose and process.
Rating Scale: Commonly a Likert scale, ranging from "Strongly Disagree" to "Strongly Agree".
Competency Sections: Divided by areas such as communication, leadership, and teamwork.
Questions/Statements: Specific items within each competency for assessment.
Open-Ended Questions: For detailed comments and examples.
Summary/Conclusion: Overall remarks or general feedback.
Action Steps/Recommendations: Suggestions for improvement or development.
Confidentiality Assurance: Statement ensuring respondent anonymity.
Examples of undefined questions
Here are examples of questions most commonly used in 360 Degree Employee Feedback Form Template. When using our template, you can edit and adjust all the questions.
Your relation to the rated person
Would you recommend working with this employee to your colleagues and friends?
WAY OF WORK
Please rate the following on a scale of 1 (I disagree) to 5 (Agree)
Has knowledge and skills in the assigned duties
He reliably performs his duties and strives to achieve goals
Takes responsibility for people and topics
Meets the agreed deadlines
He supports others, you can count on him
It is effective in its activities
He looks and acts from the perspective of the entire organization
Thanks, now we come to the ATTITUDE AND BEHAVIOR assessment
As in the previous questions, we answer on a scale of 1-5
He treats others with respect
He is open to the opinions and points of view of others
It presents a "can be done" style of work and unconventional thinking
What do you consider to be the strengths of the assessed person?
What do you consider to be the weaknesses of the person being assessed?
Try this template
62% of our surveys are opened on mobile devices. Responsly forms are well optimized for phones and tablets.

Responsly get 2x more answers than other popular tools on the market.

Responsly service get an average satisfaction score of 98%
Related Human Resources templates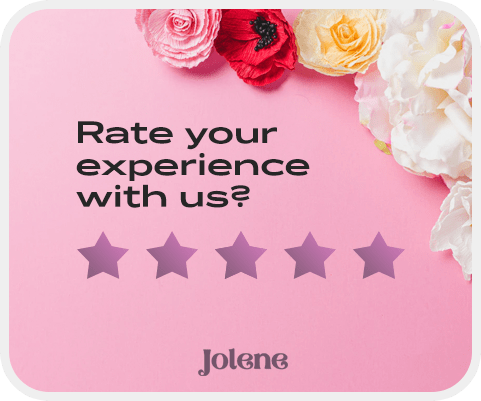 Customize template for your needs
Modify or add questions

You can modify every question, delete or add more; there are 24 types of questions with options to select.

Add your branding

Make it looks like it's your own. Add branding of your organization and modify the theme to match the graphic standards of your brand.

Connect with your apps

Easily connect Responsly to apps that you're using. Use ready integrations to move data from Responsly to your apps automatically.
100+ apps integrations
Connect tools that you are using, Responsly easily integrates with multiple apps.