Customer Effort Score Survey Template Example
The customer effort score is a good metric for measuring the success—or ease—of an interaction with a customer. se customer effort surveys to measure how you're doing.
Try it out
Why is the Customer Effort Score (CES) survey template important?
Customer Effort Score (CES) measures how easy it was for customers to solve their issues with a company. A classic example would be ease of resolution in a customer support request or the length of time it took to speak to a customer service rep in store for bricks and mortar companies.
How to measure CES?
CES data is collected by surveying customers in real-time after a single action (e.g., the customer completes a purchase) or interaction (e.g., the customer receives help from the support team) with a business. The survey can appear directly on a website page or be emailed after the action is completed. Customers are typically asked to rate the ease of their experience through a numerical 1-5 or 1-7 scale, but more creative and visual solutions can include an emoticon anger-to-happiness scale.
The collected answers are then averaged to give an idea of how much effort a certain process requires of customers.
One major benefit of a Customer Effort Score survey is that it can target user satisfaction with specific processes by asking questions immediately after an important touchpoint at different stages of the customer journey.
Why choose Responsly Customer Effort Survey instead of Google Forms?
Yes, Google Forms is free, but after that things are not looking super good for using it for Customer Effort Survey. Responsly provides more advanced analytics and reporting capabilities. You want to see score in time and parametrize users by this benchmark Secondly, Responsly offers a higher level of customization, allowing businesses to tailor their surveys to meet their specific needs, with our theme editor you can modify survey to look like your internal system. Finally, Responsly has better integrations with other tools and systems, making it easier for businesses to collect, store and analyze customer feedback. With its combination of better analytics, more customization and better integrations, Responsly is the ideal choice for businesses looking to improve their customer experience and increase customer satisfaction.
The 3 best times to send a Customer Effort Score survey
After a purchase.
Send a CES survey directly after a customer has purchased on your website to get an idea of how easy or convoluted the purchasing process was for them.
After a subscription sign-up.
Send a CES survey during the onboarding process after a customer has signed up for a subscription service to gauge whether they are finding your services easy to use.
After a customer service touchpoint.
CES is particularly useful for testing the effectiveness of your customer service. Customers with frustrating or unhelpful customer service interactions will likely take their business elsewhere. By following up directly after an interaction, you can find out if a customer experienced a difficult service phone call or chat.
Examples of undefined questions
Here are examples of questions most commonly used in Customer Effort Score Survey Template Example. When using our template, you can edit and adjust all the questions.
How satisfied are you with the last contact with our consultant to resolve your case?
Please describe what influenced your assessment.
How do you rate the individual elements of contact with the consultant?
| | | | | | |
| --- | --- | --- | --- | --- | --- |
| | 1 | 2 | 3 | 4 | 5 |
| Consultant involvement | | | | | |
| Consultant's personal culture | | | | | |
| Consultant's level of knowledge | | | | | |
| Waiting time for a connection with a consultant | | | | | |
| Time when my problem was resolved | | | | | |
Have you contacted our consultant on this matter for the first time?
On what date did you comment with our consultant on this matter for the first time?
Has the matter you reported been resolved by our consultant?
How do you rate the contact with the consultant in general?
Try this template
62% of our surveys are opened on mobile devices. Responsly forms are well optimized for phones and tablets.

Responsly get 2x more answers than other popular tools on the market.

Responsly service get an average satisfaction score of 98%
Related Product templates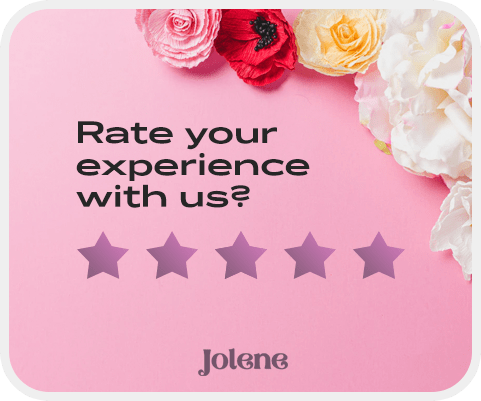 Customize template for your needs
Modify or add questions

You can modify every question, delete or add more; there are 24 types of questions with options to select.

Add your branding

Make it looks like it's your own. Add branding of your organization and modify the theme to match the graphic standards of your brand.

Connect with your apps

Easily connect Responsly to apps that you're using. Use ready integrations to move data from Responsly to your apps automatically.
100+ apps integrations
Connect tools that you are using, Responsly easily integrates with multiple apps.